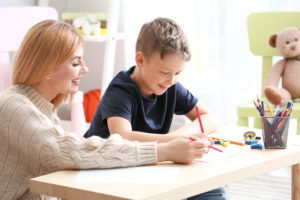 Our team at Red Zone Insurance is focused on creating an inclusive community for all our neighbors. As #agentsofchange, we want to ensure that all our clients have the resources to live a successful and fulfilling life and want to support organizations working to do the same. 
That's why we are so excited to be supporting Autism Speaks on their mission to support and raise awareness for individuals on the Autism Spectrum. According to the CDC, approximately 1 in 44 children are diagnosed with Autism yearly in the United States. We want to ensure that families and individuals with ASD have equal access to the services they need to thrive. 
We want to advocate for inclusion and acceptance, and accessibility to services because we understand the significance and impact of ASD services in the lives of people in our community.
We want to give our customers, business partners, and anybody else that cares the ability to help. Recommend your friends, family, and co-workers to receive an insurance quote from us, and we'll donate $10 for every person! It's that easy!! They only need to receive a quote – there is no obligation to purchase.