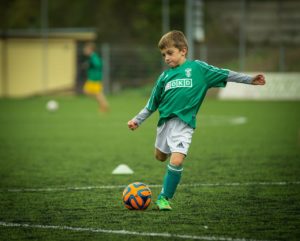 Football has never been just a game – it has the potential to change lives and unite communities under one play. Today, many children are unable to recognize the true essence of the power of play due to a lack of awareness and the countless distractions surrounding them.
Our top priority is supporting non-profit organizations dedicated to assisting the youth in the right manner. At Red Zone Insurance, we strongly believe in building a strong community that looks out for each other. As a family of football enthusiasts, we are super excited to support Palm Beach County Youth Football League on its mission to provide a wholesome youth sports program for the youth.
The teaching of sportsmanship, responsibility, fair play, and the skills of football and cheerleading are fundamental to the success of the League. For every volunteer, it is expected for their conduct and ethics to be a positive model for the community. Moreover, it is equally important to consider young people's needs and maturity.
If you would like to support us in our mission to help the youth, all you need to do is recommend your friends, family, and co-workers to receive a no-obligation insurance quote from us, and we'll donate $10 for each! All funds raised will go directly to PBCYFL. Let's pave the way for our youth one ball at a time.